This Meteorite fell January 18, 2000 at approx. 8:43 pst.
The exceptionally long and bright fireball was seen throughout the Yukon. A video still from a local TV station (WHTV),Whitehorse caught this image soon after it fell. Note how straight the contrail is. This has to be one of the earliest photos taken.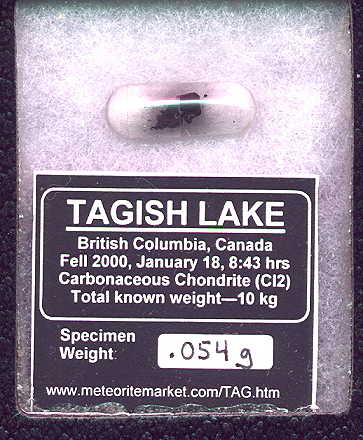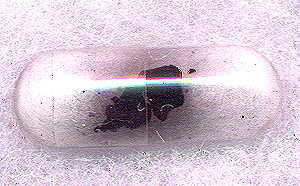 Here is a sequence of photos taken of the train left over from the Tagish Lake Fireball.